Friday, January 27, 2023 | 7:30 p.m.
Minneapolis-based jazz trio giving a modern twist to classic jazz and pops favorites.
Led by fleet-fingered pianist Travis Anderson, this creative ensemble will bring many smiles to your face with a familiar program of 60's TV theme music, Disney, and pops/jazz standards.
Steve Pikal, the first-call bassist of the Twin Cities, lays down a great bass line.
Drummer Nathan Norman is a smooth and sensitive player who adds many interesting colors to the beat.
Season Tickets
$75 Adult General Admission
$15 Student General Admission with Current Activity Card
After the first concert, single ticket entry will be sold for $30.00 each concert.
Contact Janet Thompson at 406-723-3822 or 406-498-1467 for tickets.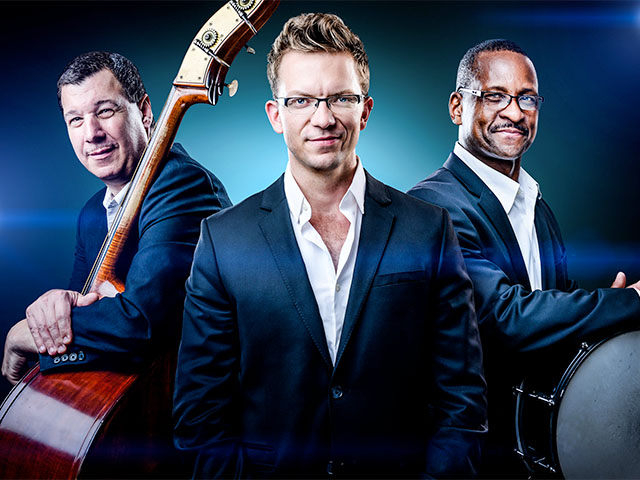 Need a room? Get special hotel rates through our website.