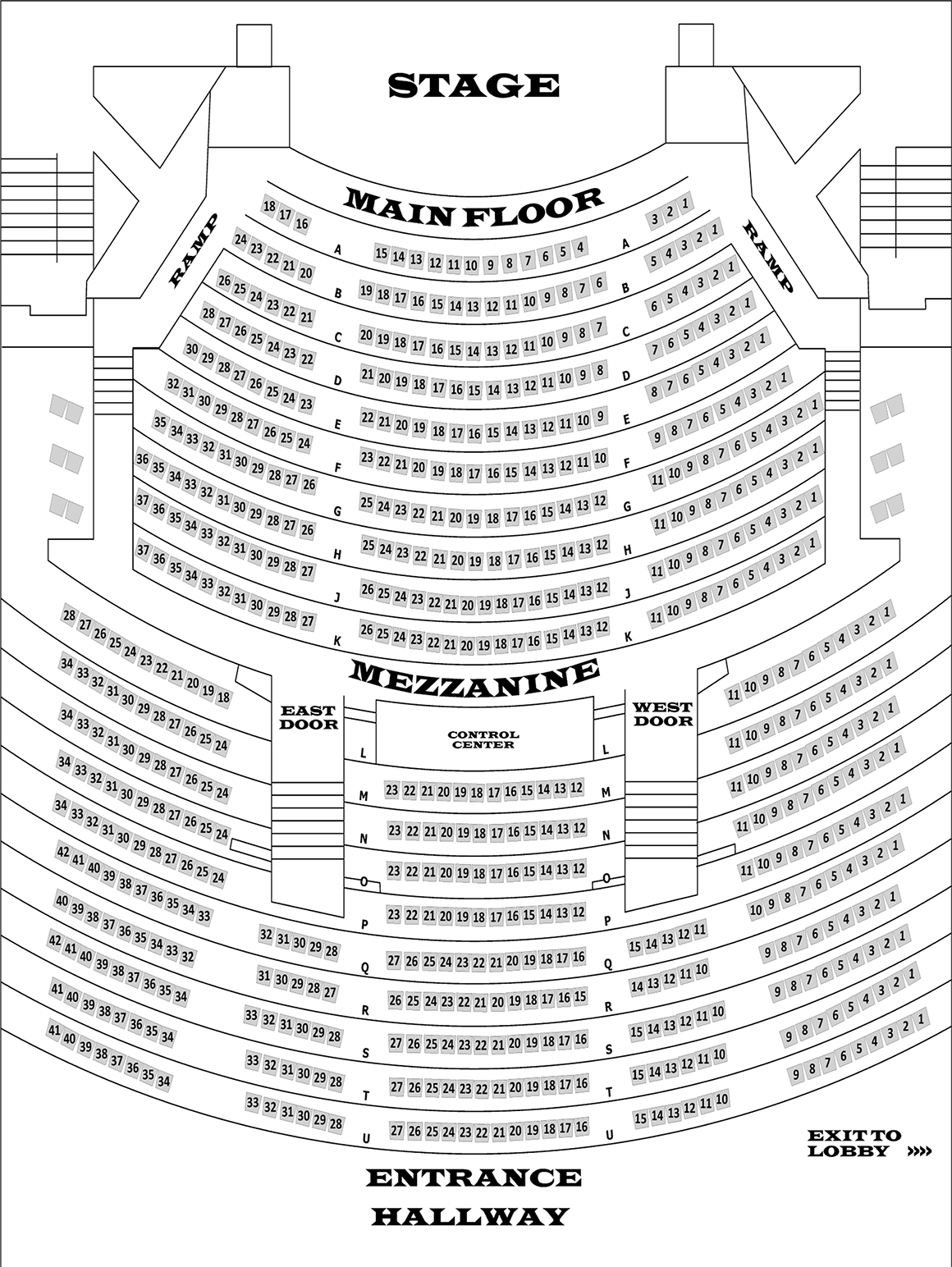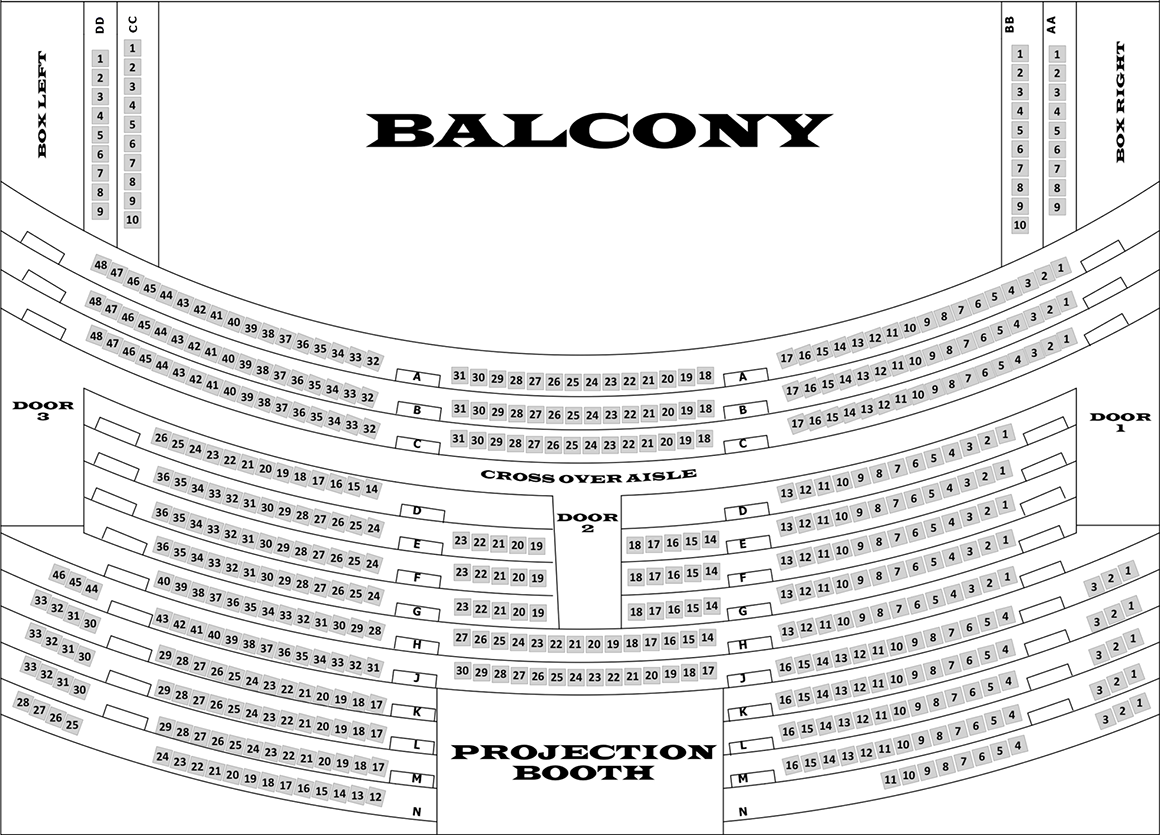 Seating policy
All attendees MUST have a ticket. Any child over the age of 2 years must have a ticket; they cannot sit in an adult lap. If you have a disruptive child, you may be asked to leave the auditorium so as to not disrupt the performance and other patrons' enjoyment.
Seat numbers are on the right side of the seat.
Lobby doors are marked 'East' and 'West'. Seats numbers, starting with 1, begin on the west side of the auditorium.
Auditorium curtains are closed when the program begins.
Latecomers will be seated at the discretion of house management.
House Manager works with the performances to determine when late seating is appropriate and will be the least disruptive to the artists and patrons. Every effort will be made to seat latecomers in a timely manner; however, the nature of some events does not allow for seating after the performance has begun. Latecomers will be asked to wait to be seated until a predetermined time in the program and are not guaranteed the exact seat they purchased.
Plan to arrive at the theater at least 15 minutes PRIOR to curtain time!
Seating Capacity
Main: 303
Mezzanine: 361
Loge: 182
Balcony: 347