COVID-19 UPDATE: The Mother Lode Theatre is Open!
At this time, our upcoming season will take place at full capacity, beginning in October. To help reduce the risk of people getting infected with COVID-19, Mother Lode Theatre strongly recommends patrons wear masks and requires its staff and volunteers to wear masks while attending MLT events, except to eat and drink. Hand sanitizer will be provided throughout the lobby and restrooms and the theatre will be sanitized after each event. Please wash hands or use hand sanitizer before touching your face.
Mother Lode Theatre Staff and Board
The 2021-2022 Mother Lode Series
SPECIAL SEASON TICKET OFFER – SEPTEMBER 1 THROUGH 30
Buy one (1) season ticket and get a second ticket for 10 percent discount.
Call the Box Office at 406-723-3602 to purchase these discount tickets through September 30.
Discount Ticket Prices
Main Floor: 1st Ticket $398, 2nd Ticket $358  •  Mezzanine: 1st Ticket $344, 2nd Ticket $310
Loge: 1st Ticket $325, 2nd Ticket $292  •  Balcony: 1st Ticket $194, 2nd Ticket $175
Box Office: 406-723-3602
Thank You To Our Sponsors!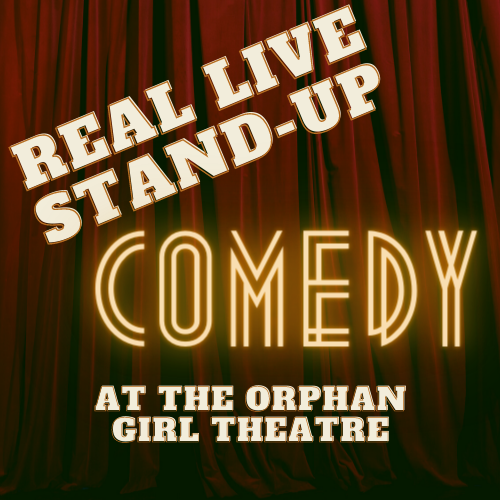 Comedy at the Orphan Girl Theatre
Friday, October 1, 2021 | 8:00 p.m.
$15 Admission
Come see the funniest comedians from all around Montana and share raucous laughter in a beautiful, cozy theatre in historic downtown Butte! Their jokes have been called "Netflix-worthy," "Very smart" and "Oh, sweetie, it's okay, the audience just didn't like that one." They've performed in world-class comedy clubs, tiny coffee shops, and everywhere in between, and now they're coming to Butte, America!
BUTTE SYMPHONY
Together again, with you.
Beginning this October, join us for the joy and healing power of music as Luis Millán, our music director, begins his 12th year with our orchestra and we celebrate our 72nd year of bringing the world's greatest music to Butte and to southwest Montana.
2021-2022 Butte Community Concert Series
Our 90th Season!
CONTACT US TO PURCHASE COMMUNITY CONCERT SERIES TICKETS
Donna Jean Pickett
406-494-4495
Email
FREE FALLIN TOM PETTY TRIBUTE BAND

Sign Up For Our Mailing List