Reopening Soon!
We are looking forward to welcoming audiences to the Mother Lode this spring with several Butte Dance School recitals. The theatre will be open to full capacity and will be taking precautions for sanitizing the theatre after each recital along with providing sanitizing stations.
We are coordinating with performance companies to schedule the Mother Lode Series and other stand-alone events for the 2021/2022 season. Our goal is to safely provide a wide range of entertainment for Butte and Southwest Montana. Look for more information later this spring as we confirm performances.
In the meantime, we have been working on improvements to the theatre including repair and painting the proscenium arch and pillars with funding in part from a Butte-Silver Bow Mil Levy grant.
Thank you and we look forward to entertaining you soon!
Mother Lode Theatre Staff and Board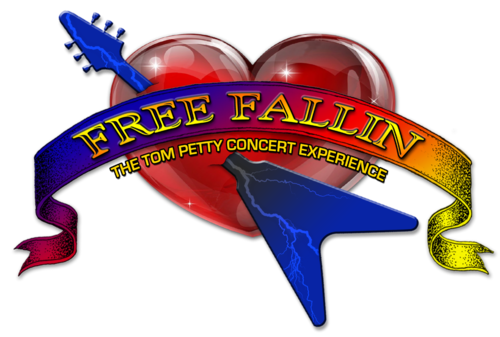 Free Fallin Tom Petty Tribute Band
Saturday, September 18, 2021
Tom Petty and The Heartbreakers are one of the biggest chart toppers in rock history, amassing dozens of hits and performing sold out shows for four decades. Free Fallin has successfully toured the country together for more than 12 years and played before thousands of fans at many festivals, fairs, venues, and concerts. Along the way they have evolved into a complete and spectacular live music production.
Their show, featuring all the best hits of Tom Petty, includes the instruments and costumes that re-create the authentic experience of a live Tom Petty concert!
Their 2018 "Broken Hearted Tour" played more than 90 shows in 15 states, and included an invitation to play for Tom Petty's "Birthday Weekend" in his hometown of Gainesville, FL, where thousands of people from all over the world gathered in October to celebrate his legacy.
The 2019 "Legacy Tour" played almost 20 states, and they are currently on their "For Real Tour" which goes well into 2021. Free Fallin gives rock fans what they want – Tom Petty's greatest hits they all know and love! It's for real!
The August 2020 show has been rescheduled for September 18, 2021. Tickets information will be available in early June.
Butte Symphony
To our Butte Symphony Community:
This is an unprecedented time in our Butte/Silver Bow community. COVID-19 has taken a huge toll and caused the temporary cessation of live performances. We are all facing a tremendous amount of uncertainty as we await an effective vaccine to help our area return to normal. Our top priority is the health and safety of our musicians and audience, and to also be a leader in our community by reacting in the most sensible way possible.
Currently, all live performances are on hold until a vaccine is made available to the public at large. The best guess for a reasonable timetable would be early summer of 2021. We are encouraged by this and are planning a full season for 2021/2022 … our 72nd year! Our musicians are ready and wanting to bring great music to our public. We will keep you posted as things progress and will announce any developments as they happen.
Please consider helping us "bridge the gap" by donating to the Butte Symphony so we can hit the ground running and return to our performances at the Mother Lode Theater. Just go to the "donate" tab on this website. Many thanks for all of the support we have and will receive. Together, we will survive this crisis and come back stronger than ever!
Lowell Stuck, Executive Director
Butte Symphony Association
P.O. Box 725 • Butte, MT 59703
Butte Community Concert Series Events
Butte Community Concert Association is planning for when it is safe for the performers and local community audiences. Please check our Facebook page as well for status updates on the upcoming season and reschedule of events.
Contact Us to Purchase Community Concert Series Tickets
Mother Lode Theatre Calendar
We hope to reschedule many of the planned events when restrictions are lifted and the public can safely attend events at the Mother Lode Theatre.
For information and tickets please call the Mother Lode Theatre box office at 723-3602 Monday-Friday between 10:00 a.m. and 4:00 p.m.
FREE FALLIN TOM PETTY TRIBUTE BAND